St. Clements Anglican Church and Cemetery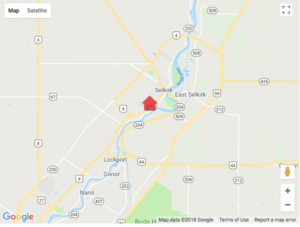 Site Location (lat/long): N50.12513, W96.89517
denoted by symbol on the map above
Location: 178 River Road, Saint Andrews, MB
Contact Person: Brian Taylor, Churchyard Office: 204-482-7237
Facilities: Toilets are available in the Church Hall
St. Clements Cemetery Student Activities:
Download Student Activities PDF or Download Student Activities Word Document
Why St. Clements Anglican Church is Historically Significant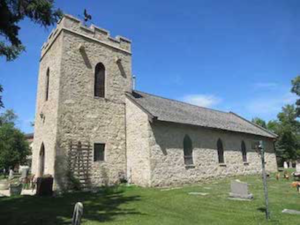 St. Clements Anglican Church, July 2015 (source: Gordon Goldsborough)
The St. Clements Anglican Church is a short distance south of the City of Selkirk in the area known as Mapleton. The first European settlers arrived there in 1852 and in 1853 constructed a school where weekly church services were held. This marked the beginning of the St. Clements Congregation.
By 1857 they began to plan their church building and the first service was held on June 2, 1860. Two years later the John West Bell was built. In 1928 a stone tower was completed. The church was named after an historic, old church in England called "St. Clement's Danes."
The congregation included the well to do and the humble. At one time the church was the official chapel for the Lower Fort and the soldiers stationed there attended the services.
As Lower Fort Garry became less important the troops were moved away and over time the congregation became made up of ordinary men and women who felt and still feel the importance of their stewardship of the church and its place in the history of Selkirk and area. Their names can be found in Selkirk in such places as street signs, parks and buildings.
St. Clements Anglican Cemetery Stories
Cemetery Story 1- Historically Significant Families
Most of the streets in Selkirk are named for people who worked hard to make Selkirk a good place to live. Here is some information about the names in the Word Puzzle.
Eveline is the name of a woman who lived on this street. 
Mercy is another street named for a woman.
Christie is named for Chief Factor Christie who was a manager of one of the Hudson Bay forts. When he retired, he built his home on the bank of the river.
Dr. Young also took care of people in the area.  When the Selkirk Mental Health Centre was built, he was put in charge of it.
Pacific was named for the ocean many kilometres away.  That was where the railway was going.
Toronto was named for the capital city of Ontario.
Some streets were named for people who lived on them.  The Walker family lived on Walker Avenue.  Guess where the Fox family lived!
Samuel Taylor was a stonemason who came from Scotland to build houses, churches and stone forts.  The street on which he lived was named for him.
Robinson Avenue is named for Captain Robinson who owned fishing boats. His fishermen caught and sold many fish. He had a store and other businesses too. He was a very generous man and gave money to help build the first hospital and to help people in Selkirk in many other ways.
When Manitoba became a province, the name was given to this long street.
Other Graves of Interest at St. Clements Anglican Church
Alex Gunn, grandson of Donald Gunn, Masonic lodge member, son of John Gunn MLA.
Corporal George Townsend, brother to Lillian Bjornson (widow of the noteworthy Swampy Bjornson) who was an aide at Daerwood School, died as a POW in Osaka Japan in 1944 after being captured at Hong Kong in 1940.
Joseph Monkman, helped the leader of the Canadian party in Red River escape from Louis Riel, by guiding the injured John Christian Schultz to Duluth on Lake Superior in the dead of winter by snowshoes (JM) and dogsled (jCS ). He was a relative of Ruth Christie, an indigenous elder in Selkirk.
Schultz played a huge role in the demise of Selkirk as the rail capital of Manitoba. Anglo Metis like Monkman were manipulated by Schultz to oppose Riel's dreams of provincial status. Schultz went to Toronto and stirred the Orange Lodges against Riel. It resulted in troops being sent to Red River and Riel's exile.
Ultimately Schultz used the power he acquired as a result to take over much of the Metis land grant that was guaranteed in Riel's Bill of Rights. Dispossessed Metis moved west to pioneer Saskatchewan and Alberta. After the Northwest rebellion they were dispossessed again under the administrations of Macdonald and Laurier, many becoming the " roadside people" of the prairies.
Dr. OI Grain – Physician, MLA (1900-1903), MLA (1908-1910), MLA (1911-1914).
Born at Fergus, Ontario on 9 August 1863, son of William and Mary Grain, he was educated at the Fergus High School and the University of Toronto, graduating with a medical degree from the latter in 1886. He had first come to Manitoba in 1881 as a member of a survey crew. Following his graduation, he returned to Western Canada as a physician for the Canadian Pacific Railway. For a short time he was in charge of a sanatorium at Banff, Alberta. He then moved to Manitoba and practiced medicine at Manitou, moving to Selkirk in 1889.
At age 37 in 1890, he married Annie Cull (sister of Laurie Cull and Thomas Cull). They had eight children: Emma Kathleen Grain (b 1891), Gerald Orton Grain (b 1892), Dorothy Elaine Grain (b 1893), Phyllis Althea Grain (b 1895), Lorna M. Grain (b 1899), Helen Alison Grain (b 1902), Orton Wilfrid Grain, and Gwendlyn M. Grain (b 1907. O W Grain went on to become a prominent newspaper editor and journalist in Western Canada.
Dr. Grain was renowned for making visits to patients in far off corners of the region despite storms, blizzards and freezing cold travelling by horse and buggy. He invested in the future of Selkirk. He had a financial interest in the Lake Winnipeg Fish Company and was a sponsor of a Selkirk-based railway company. He urged progressive civic improvements and was a promoter of a clean water supply for the town. He was a shareholder in the first Selkirk Electric Company and later the Lake Winnipeg, Selkirk Street Railway Company.
Grain served as Mayor of Selkirk in 1896. Dr. Grain was elected to the Manitoba Legislature for the first time in 1899. He was defeated by M. J. O'Donohoe in 1903 but retook the seat after O'Donohoe's death in 1907. The family moved from Selkirk to Winnipeg in 1914 where Grain continued his medical practice. He died at his Winnipeg home, 2 February 1930 and was buried in Mapleton Cemetery.
His house on Eveline still stands on the northeast corner of Vaughan. It served as his family home and as a clinic. Grain Avenue was named in his honour.
Thomas Bunn Senior – town and municipal administrator very involved in promotion and completion of the Selkirk bridge
Cec Lenton, captain of the Keenora – development of northern transportation system
AC Norquay – nephew of John Norquay, Manitoba's only Metis Premier. AC's father was a respected teacher and a local politician who campaigned for John, but died in a railway accident in June 1892. One of AC 's grandsons was the famous fishing guide Chuck Norquay who was married to one of Roberta Chic's daughters. When he drowned at Lockport, the town mascot was named after him.
Robert Comber was likely the son of Edwin Comber (maybe of Edwin's brother, Reuben). Ed had 10 children and built the mansion known today as Gilbart's funeral home. He came to Selkirk as an engineer at the Selkirk Asylum and became an inventor and later a banker and in retirement the librarian at Selkirk's Carnegie library. He was a school trustee for many years.
He made a lot of money from the St Peters Reserve surrender in 1908. The house was the result! He was involved in many of the progressive enterprises undertaken to improve life in the town: railways, electric company, streetcar company, sewer and pressurized water system, and of course, the building of Selkirk's first lending library. Reuben came to Selkirk about 1887, later than his brother Edwin. He has learned the butchering trade while in the British Royal Navy. He started a highly regarded butcher shop in Selkirk and did very well. His staunch support for all things British was shown in his years on town council by the founding of hunting club (foxes) and the town's naming of streets like Queen, Britannia. The fox hunting club ended when one of its members fell off his horse in front of his store on Eveline and was killed.
Sam Taylor's house (much modified) is still on the southwest corner of Eveline and Taylor.
Margaret Colcleugh was one of the first children born in the new town of Selkirk. She was the loving daughter of FW Colcleugh, mayor and MLA. She provided her father with his final resting place in the Heap family plot. She died just 9 years after him and just 3 years after the death of her 8-month-old son.
Child deaths in Selkirk especially in the spring were very common, water borne diseases caused by contaminated drinking water such as typhoid were rampant in this region (downstream from Winnipeg sewers) and whooping cough, scarlet fever, measles, mumps, diphtheria and polio were all unstoppable until after WW1. For the first 30 years, Selkirk drew its water from the Red River, from shallow dug wells on private properties or from deeper municipal wells brought to houses in Red River carts. One paid more for the cleaner water.
Most of the families in Selkirk claimed Scottish origins.
Francis Gemmel was a real estate developer and mayor of Selkirk. At the time of the building of the Mill (1913) he named Strathnaver Avenue and others and divided lots for sale to the incoming workers. Wm Wallace Gemmel was one of his sons and named for the Scottish hero. Francis loved things Scottish – hence the Daerwood Park development that was slated as a luxury resort area for wealthy Manitobans situated in the bend in the river now the Selkirk Golf Course.
Streets were planned, cottages were built none with a value of less than $1000.
Gemmel and his partners (most of the realtors and businessmen in Selkirk) lost a great deal of money when the River flooded and drowned their development and their plans. The houses were moved onto lots on Strathnaver and along Main – some houses are still there.
Researched and Written by Rob Sarginson (Chair of the Red River North Heritage Committee)
Street Names in Selkirk, Manitoba                                            
Map of Selkirk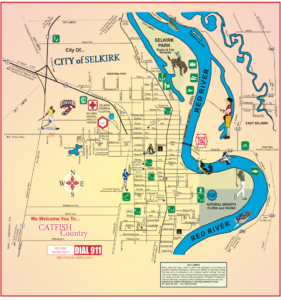 Local History Online Resources
Interlake Newspaper article about Rob Sarginson's Eveline Street Tour
http://www.interlaketoday.ca/2014/06/11/an-in-depth-look-into-selkirks-history-along-eveline
Map of Selkirk Manitoba with Street Names
https://myselkirk.ca/wp-content/uploads/2015/02/Map-City-of-Selkirk.pdf
List of Street Names in Selkirk Manitoba
Cemetery Story 2- Early Mayors, and the Development of Selkirk
James Colcleugh
James Colcleugh (JC) was the founder of Selkirk.  Literally, he put Selkirk on the map. In many ways, his cousin, Frederick William (FW), kept it there. Where James was a dynamo filled with energy, FW was more cautious and thoughtful.
FW became the stabilizer for a town with raucous beginnings, a perilous birth and a dreadful adolescence.  He put down the roots that maintained the community and guided it through a difficult future.
In 1872, the very secret transcontinental railway map had the "crossing" of the Red River labelled as "Selkirk", but not defined as to which side of the river or where exactly.
Selkirk was a name chosen at central office (perhaps by Sanford Fleming or an underling) Selkirk had been used as the name for a steamboat and for the electoral riding in which upper Fort Garry and Winnipeg were located in the first federal elections, but the name hadn't been used for a town. Someone in Montreal or Toronto thought recognition of the Scottish Lord was long overdue in the new province of Manitoba.
Like so many other points regularly spaced along the proposed railroad route, Selkirk was given a name because it would be a watering and fueling site for the mighty steam engines. The "iron horses" that would pull trainloads of immigrants and goods needed water and wood or coal every few miles. Selkirk's location was determined as much by the limitations of the steam technology as by its geographical advantages. As engines improved and changed over to diesel, the need for the " whistle stop" sites declined and villages and towns dried up and blew away!
It was James Colcleugh who stuck in a map pin with the name Selkirk on it!
He did it because of his adventurous spirit and his gamble that he could make a fortune in the West! Trained as a druggist, but a volunteer militiaman who defended his Ontario home during the Fenian raids of 1866, Colcleugh sold his drugstore to his brother and came to Manitoba in 1874. He took a job as contractor for the telegraph line between Rat Portage and Red River. His boss was an important backer of Prime Minister Alexander Mackenzie, named John Sifton.
It was James Colcleugh, who in April of 1875, crossed the Red River in a York boat from the east side hauling a telegraph wire. He and his crew landed near the foot of what is now Clandeboye Avenue.
Colcleugh searched for a likely location for the first telegraph office. Among the thatched cabins strung along the bank, he found a substantial house – at one time the residence of former HBC Governor Alexander Christie. In the process of seeking permission to use the house, he discovered that most of the land was held by " scrip" and these families were having trouble validating their claims with scrip.
It is here that James combined the information he had to create a dream! He knew that railways usually parallel the telegraph lines. He knew the land on the West Bank was held by what he termed as " squatters." By buying the land here, he was sure to become a millionaire when the railway arrived.
Evidence suggests that Colcleugh shared his vision of the new city of Selkirk, "the gateway to the West", with fellow Masons as he attempted to raise money to buy the land near his telegraph line.
The members of the Masonic Brotherhood of the Lisgar Lodge #2 were already heavily invested in Winnipeg and surrounding real estate.
The grand master of the Manitoba lodges was AGB Bannatyne, the richest man in Manitoba at the time and also MP for Winnipeg. He wanted a share, as did the MP for Lisgar, John Christian Schultz and the future warden of Stony Mountain Penitentiary, Samuel Bedson and the Surveyor, Amos Vaughan.
Together, this group prepared and registered a town plan for Selkirk, taking great pleasure in naming the streets after their wives and daughters. The avenues honoured dignitaries whose names would make the addresses desirable to purchasers.
One indication that Colcleugh had been omitted from this process, and was likely taken off guard by it, was that no street was named for his wife, Flora, or for his daughter, Mary. As well, while the other investors bought up river lots near the telegraph line, the only ones available to James and Flora (registered in her name) were far to the south at lots 29 -31. The future city would not reach those perimeters for more than 75 years.  Meanwhile, Bannatyne owned the land on which Selkirk Park sits and the western 2 miles behind it, Schultz owned Clandeboye, Manitoba and Superior Avenues, Bedson had RL, roughly where that avenue is today.
James quickly realized that a town had to be ready for immigration and so opened a general store on the " inner" cart trail now being called "Eveline" after a hotel keeper's wife. In 1876, He had sought permission to build a wharf on Bannatyne's land in the Selkirk inlet. This structure was crucial in making Selkirk a port for steamboats and for the Icelandic fishing boats and timber men from Lake Winnipeg. Selkirk's location below the St Andrews Rapids meant that like Lower Fort Garry during the fur trade era, lake goods could be off-loaded at Selkirk onto wagons and shipped by land to market.  The prospect of a rail connection at Selkirk made the future look very bright!
Other merchants arrived and set up some temporary wooden and canvas structures near new wharfs on the riverfront. The businesses of Selkirk dealt in dry goods, timber, fuel, livery and, of course, liquor. In 1877 John Christian Schultz built the first Merchant's Hotel on the corner of Manitoba Ave. and Eveline St.
Frederick William
To look after his store, while he pursued other ventures, James invited his cousin Frederick William to drop his legal studies and come west to make his fortune in Selkirk.
Selkirk, like every frontier town, was filled with men! Railroad crews, steamboat crews, fishermen and lumbermen from Lake Winnipeg and young men from Ontario hopeful of finding farms in the west. They, like the Colcleughs, left their wives behind until conditions in the West were satisfactory for "civilized ladies".
Both of the cousins were Presbyterians. FW was a noted teetotaler and a Prohibitionist. James was not. They both likely assisted in the construction of the first Knox Church. Since church was the centre of hope and of community activities and values, it is surprising that it took until 1887 for the Anglicans to become numerous enough to support a congregation at Christchurch. The Methodists were not numerous enough until 1895 when Wesleyan Church was built across McLean Avenue from Knox church.
In the journals for Colcleugh's store, (part of the Garbutt collection in the Manitoba Archives), are notations recording the weekly amounts contributed on the collection plate for the Sunday service. James and FW might have shared duties as treasurer or secretary. The amounts vary depending on attendance in what must have been a quite small group of churchgoing families in a Selkirk population of 200-400. Population of the community varied in response to the rumours about the arrival of the railway. There were new rumours every week!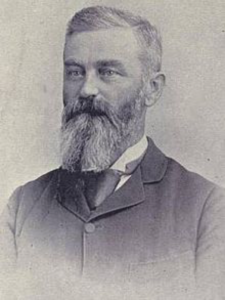 Frederick William Colcleugh 1845-1907
When the Conservatives under Macdonald narrowly won the 1878 election, Colcleugh and the other investors knew their fortunes were in jeopardy. Selkirk's land prices, like its prospects, began falling. In response to the news that a new shorter southern route to the west coast was being investigated, Colcleugh and other businessmen began preparing arguments favouring the former route. They published them in their own newspaper, the "Intercolonial". Selkirk was aware of its natural advantages; high above the floods, and at the head of navigation on the Lake and the Red River. The town's Presbyterian leaders saw no reason to expend money on free bridges or tax free land grants or even bribes to decision-makers in Ottawa. They were honourable Scots descendants. Such gifts and inducements were not only dishonest, but expensive.  In Ottawa, the railway consortium was almost bankrupt. There were just as many cost- conscious Scots as in Selkirk and they liked gifts.
Petitions stating the advantages of a rail bridge crossing at Selkirk and leading to the planned northwestern route towards Edmonton were signed and sent to Ottawa. Strangely, they were then lost by the conservative MP for Lisgar, John C. Schultz.
A report by naturalist, professor John Macoun, claimed that the climate and soils of the southern prairies were even more conducive to agriculture than along the more northerly route. Winnipeg newspapers were full of plans to move the rail route through their town. Groups of businessmen in Winnipeg, some of whom were lodge brothers of the Colcleughs, prepared an offer the cash- strapped CPR could not refuse and wrapped in a sizeable bribe.
The rail line from Rat Portage stood a mile east of the Red River and then suddenly turned south to St Boniface and crossed the Red on the free Louise Bridge and onto tax free land that became the site of CPR yards, work sheds and hotels.
One might say that the larger of the two Red River towns had reached out and strangled its smaller twin. Within a few weeks, Selkirk was nearly a ghost town! People, businesses and even buildings disappeared and headed either to Winnipeg or to some other potential stop of the new rail line. Winnipeg's population, once the CPR arrived, went from 400 to 8000 in a matter of months. Selkirk's fell to about two hundred. Among them were the now debt- ridden Colcleughs.
To pay off his creditors, James kept his store running and bought a tug boat, the Lady Ellen. This he used to haul rafts of wood up the Red to the now booming city of Winnipeg, expertly coaxing his vessel over the St Andrews Rapids using cofferdams, ropes and his own nerve. He calculated that he made $184 per trip carrying lumber and fuel wood. In this way, he was able to repay his creditors whereas other investors, including the powerful AGB Bannatyne, lost their shirts.
James Colcleugh then did what he often did in times of despair, he devised a new plan. If he couldn't bring the main line of the CPR to his town, he would acquire a branch line even though it was prohibited by law, as part of the CPR's monopoly deal with Ottawa. At a time when almost every prairie town was putting forth proposals for new rail lines, Selkirk was almost the only town that got one.
It is at this point, in about 1881, that James may have crossed a line with his business partner and cousin. FW was straight-laced about matters of ethics, James wasn't. James was willing to do anything to achieve his goal of wealth.FW was not. How James obtained the branch line for Selkirk may have been the last straw for his upright cousin, FW.
James Colcleugh, realizing the rail connection was the lifeline that would keep his town and his dreams alive, bribed one or perhaps two CPR officials in order to receive permission to build a line to connect with the CPR mainline in Winnipeg.
He wined and dined the civil war veteran General Thomas Lafayette Rosser, the head engineer, of the Manitoba leg of the CPR. The cost of the branch, initially set at under $10,000 had become more than $35,000 before an agreement was reached. In the end, Colcleugh secured permission to go ahead. He immediately set up a construction company to build the rail line himself.
To pay that sort of premium, Selkirk would have to do what the burghers of Winnipeg had done to obtain bank loans.  It would incorporate! In 1882, Selkirk became a real town.
To make it official, elections were held for mayor and council.
The First Mayor
Both Colcleughs ran for mayor!  The dream- spinner and schemer, James, won and became the first mayor of the town. FW became a councillor.
FW, perhaps, reviled by the sculduggery surrounding what James was engaged in, or perhaps it was he felt that the town needed a good dose of higher morality, vowed not to speak to his cousin ever again. He refused to sit in the same room as James. This must have made council and church meetings very interesting!
Within a few months, Rosser and his immediate boss were fired by William Van Horn for corruption ie. taking bribes for locating the rails in places convenient to towns willing pay " bonuses". Rosser went home to a mansion in Charlottesville, Virginia, with an estimated $130,000 Canadian dollars. Later, he served as postmaster and a trainer of troops for the Spanish- American War. Rosser's name is carried by streets in Brandon and in Selkirk, for the same reason. Without a little "grease" in his palm, it is possible that neither city would exist today!
James completed the rail line by August of 1883. A celebratory train with 800 guests from Winnipeg including Premier John Norquay arrived to mark the achievement. Selkirk would now be the transportation hub for the region. Passengers and goods bound for Lake Winnipeg communities would now pass through Selkirk.  Fish and timber could now be processed in Selkirk and shipped by rail to new markets in Ontario, the US or the West. By 1900, Lake Winnipeg goldeye, processed in Selkirk, were being served in luxury hotels in Detroit, Chicago and New York.
The combination of steamboats, wharves and rails ensured the town's survival. The opening of the West created demand for Selkirk's production of lumber, wood products and processed fish. The increasing demand led to a boom in the local economy.  New families arrived to set up long-standing businesses in the town. The Hookers started a planing mill to produce high grade lumber, the Gibbs's started a bakery and the Gilhuly's bought the Colcleugh's drugstore.
The provincial government showed interest in Selkirk. It located its new, cheerfully-named "Asylum for the Insane" on the outskirts of Selkirk. Conveniently, it was on land that James Colcleugh happened to own.
His cousin's ire reached new heights when it was announced that James become the institution's new bursar. When the next mayoral election came around in 1886, scandal was in the air! James' too cozy relationship with the Norquay provincial government and the railway and the appointments all tended to sway the public that a new sense of propriety and honesty was needed in the town.
The Second Mayor
The electorate replaced its founder with his cousin! At the same election they voted for sobriety – as alcohol was banned!
FW was in his glory and as a well-known liberal he was put forward as candidate for the provincial election later that year. Although he lost, he felt the need to bring his values to the legislature in the next election and won!
As mayor, FW had to contend with the debts incurred by the building of the rail line and other public works and the needs of the new industries that began to associate themselves with the new transportation opportunities. A street was named as Queen Victoria celebrated 50 years on the throne. Newly purchased Selkirk Park had to be equipped and maintained as Selkirk began to attract its first tourists from Winnipeg.
Still there were big problems to be managed as the town emerged from frontier boomtown into an established community. There was no sewage system and no pure water supply. Children died every year, especially in spring as the Red River and shallow wells were the main sources of water.  Cows and horses meandered the muddy streets and defecated at will. There was no hospital or fire department. Wooden houses, that burned wood for heat and candles or lanterns for light, gave rise to numerous fires. Sidewalks along the major streets were often just planks across mud- filled pools. Yet the Scots could not take on more debt. Impassable streets, fatal diseases and fires that destroyed half the downtown would not let the purse strings loosen.
Frederick William's term was less than 2 years, partly because his wife, Isabella, passed away in 1887 and he was left to raise 7 children.
Frederick Walter Colcleugh
FW's son, Frederick Walter Colcleugh was hired by the federal government as an Indian agent.
He and his father toured the reserves that he could reach by canoe from Lake Winnipeg. He issued reports reflecting the deteriorating health of the indigenous peoples who had accepted to live on reserves (giving up their traditional lands to the migrating Ontario farmers). He distributed treaty money on the anniversaries of Treaties.
Treaty Days were happy ones on reserves because it was the only time that white storekeepers came to the reserve with goods to encourage the people to spend their $3 or $5 birthright. Their year's money frequently ended up in the storekeepers' pockets.
Frederick Walter also wrote reports on the denuding of the Lake Winnipeg forests due to illegal cutting and the deteriorating condition of the fish stocks in Lake Winnipeg due to overfishing by the big fish companies in Selkirk.
By the end of the 1880's, nearly a thousand jobs a year were centred on Selkirk's fish and timber industries. The younger Colcleugh's reports did not go down well with voters who profited from both of those industries.
The Third and Fourth Mayors
As a result, Thomas Sinclair, became the first Metis mayor of a Manitoba town and Selkirk's third mayor in 1887. Unfortunately, Sinclair died in Office in 1888.
FW was returned as mayor and was elected to the legislature in the Liberal sweep of 1888. FW was re-elected in 1892 supporting the policies of the Greenway Liberals during the Manitoba Schools Question.
James and William Colcheugh
Meanwhile, amid all of the politicking, what had become of James?
After losing the mayoral election of 1886, James worked diligently at the Asylum.  During the provincial election of 1888, the construction of that institution came to be linked to several government boondoggles. A board of inquiry was set up and in its final report, James was criticized for shady dealings, much, it would be guessed, to the delight of his cousin, FW.
The shame and embarrassment likely drove James to accept severance and to leave Selkirk, the town he had built. He went first to San Francisco and explored new business opportunities on the west coast and in the Yukon. But, in 1892, he returned to Manitoba. With his son, Murray, he established the first of 8 successful pharmacies in Winnipeg. He retired comfortably and travelled widely until his death in 1918.
FW continued in public life until 1895 as an MLA. His daughter, Margaret married the town solicitor, Frederick Heap, who later became mayor.
Then romance came back into FW's life. In the early 1900's, he met an amazing woman and married a second time. Emma Shaw was an American journalist and was known as a "blue stocking". A dynamic, forceful woman, she travelled everywhere and went with FW to visit the Indian Reserves by canoe and paddle wheeler.
All the time, she was married to FW, Emma wrote for newspapers in the United States. She was a feminist before the term had been invented. The marriage lasted only a few years, as she likely tired of FW's ideas of domesticity.
FW died in 1907 and was buried in his son in-law's plot in St Clements. Later, his daughter and her children joined him.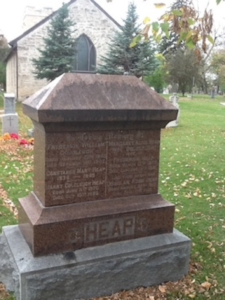 Researched and Written by Rob Sarginson (Chair of the Red River North Heritage Committee)
Online Resources for The Development of Selkirk
History of Selkirk PowerPoint and Teacher's Notes
https://redrivernorthheritage.com/history-of-selkirk-2/

Cemetery Story 3- Thomas Bunn Senior 1830-1875
Early Pioneer and Politician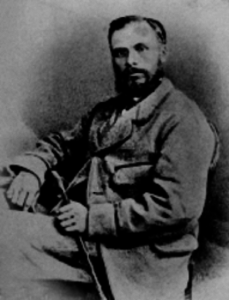 Thomas Bunn Sr.
Thomas Bunn was one of the early pioneers of St. Clements who devoted much of his life to shaping the development of this part of the Red River Settlement.  The son of a noted leader of Red River Colony, Dr. John Bunn, he was a farmer by occupation and in later years turned his attention to the political development of the colony.
He was a representative on Louis Riel's first Provisional Government and then on the first legislative assembly for Manitoba.  The stone house he built as his home in 1862 still stands on the banks of the Red River across from St. Clements Church at Mapleton.
Thomas Bunn was born on May 16, 1830, the son of Dr. John Bunn and was named after his grandfather who had come to Rupertsland with the Hudson's Bay Company in 1797 from England.
Dr. John Bunn was a very interesting individual, unique in many ways, as he was sent back to England to Medical School and then returned to Red River to be the local practitioner. He later came to be a prominent political figure as Magistrate and Recorder for the settlement. He had two sons, Thomas and John.
Thomas married Rachel Harriott, daughter of John E. Harriott, on March 31, 1859.  The Harriott family had come from England in 1790.  Her father had come from Montreal and became chief Factor for the Hudson Bay Company, stationed at Edmonton.  Rachel Harriott was born on June 4, 1840 at Rocky Mountain House.
Thomas and Rachel spent the earlier years of their marriage in the St. Paul area, later moving to Kildonan, then to St. Clements in about 1863, where they remained most all of their remaining days.  Rachel was a devoted church worker, attending and supporting the St. Clements Church.  Rachel died on March 31, 1909 at the home of her son, Tom Bunn, and was buried in the Churchyard of St. Clements at Mapleton.
Thomas has been described as a farmer who originally farmed in the Kildonan area. During one of the big floods in Kildonan when they had to move to Birds Hill, he promised Rachel that he would build her a house at a location where she would never have to worry about floods. The house he built for her in 1862 still stands 70 feet above the Red and far above any flood waters ever recorded, at Lot 97 in the Parish of St. Clements on the east side of the Red River.
Wheat and some cattle were the primary produce raised on this farm. Hay was harvested from open meadows except in some of the dry years like 1864 when the only hay available had to be made at the Netley Marsh.
Thomas and Rachel Bunn had several children, the most notable one was  son Thomas who also was very involved in the political life of the community serving as Councilor for Ward 3 of the St. Clements Municipality from 1899-1906 and then as Secretary-Treasurer from 1906-1940.
Thomas Bunn: Politician
Thomas Bunn was very active in the political life of the community. As his grandmother was of native descent he had sympathy for the treatment other Métis were receiving from Dominion Government surveyors. When Louis Riel declared the Provisional Government of Assiniboia, Thomas Bunn was elected in November 1869 as the English-speaking member for the parish of St. Clements and served as Secretary of State.
When representatives of this government went to negotiate with Ottawa, their commissions were signed by "Thomas Bunn, in the name of the President of the Provisional Government of Assiniboia in Council, a Seat of Government, Winnipeg Assiniboia". In 1870, with the establishment of the first Provisional Legislative Assembly, Thomas Bunn was elected to represent the constituency of St. Clements and did so until he died on April 11, 1875.
From accounts, some of those early political meetings did have some excitement as reported in the Manitoba Newsletter of Wednesday, February 8, 1871. "Accident at a political meeting held at the house of Mr. Thomas Bunn, Mapleton, on Wednesday last, Mr. Wm. Calder met with serious accident. Pushed over the back of a chair, he had two ribs hurt and was otherwise seriously injured." In June 1871 he was called to the Manitoba Bar and served in the judiciary until his death.
Thomas Bunn Senior was buried in the St. Clements Cemetery.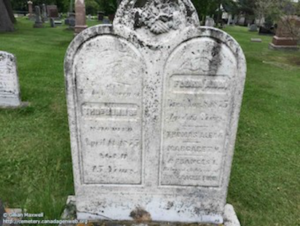 Written by Fraser Stewart  https://redrivernorthheritage.com/thomas-bunn/
Online Resources for Thomas Bunn Sr.
Dictionary of Canadian Biography