Download brochure with geocache coordinates here.

Site #
Site Name
Latitude
Longitude

East Selkirk and Libau

1
The Administrative Centre Of The Rural Municipality
N 50º 07.946´
W 96º 49.459´
2
Where 2,500 Immigrants Rested On Their Way West
N 50º 08.112´
W 96º 49.714´
3
Where The Famous Aboriginal Stone Church Was Built
N 50º 11.008´
W 96º 50.368´
4
Where The Iron Horse Was Turned 90° South
N 50º 07.606´
W 96º 49.027´
5
Where Goods Travelled To The HBC Floating Warehouse
N 50º 09.779´
W 96º 51.225´
6
How People Crossed The Red River Before Bridges
N 50º 08.420´
W 96º 52.111´
7
The Road Named After Louis Riel's Secretary Of State
N 50º 07.176´
W 96º 52.916´
8
The Showplace of Western Agriculture Established In 1899
N 50º 07.236´
W 96º 49.798´
9
Where Education Creates Happy Thoughts
N 50º 08.108´
W 96º 50.259´
10
Where Dynamite Was Manufactured – BOOM!
N 50º 07.182´
W 96º 51.429´
11
The Architectural Wonder Crossing The Red River
N 50º 08.492´
W 96º 51.992´
12
Where History Still Roams The Prairies
N 50º 11.725´
W 96º 46.332´
13
An Early Church Of St. Clements
N 50º 17.940´
W 96º 41.559´
14
The Only Working Lift Bridge in Manitoba
N 50° 08.358'
W 096° 51.942'
15
Where the Anson Northup Died
N 50° 08.179'
W 096° 51.342'
16
It Burned 100 Tonnes of Coal Per Hour
N 50° 08.056'
W 096° 51.361'
17
They Danced So Hard, They Wore Out Three Floors!
N 50° 07.372'
W 096° 51.618'
18
Highland Gathering
N 50° 07.842'
W 096° 49.312'

Lockport Area

19
An Early Church Of St. Clements
N 50º 03.940´
W 96º 57.134´
20
Where Fishing Was Great In 1000 BC
N 50º 05.190´
W 96º 56.195´
21
How They Solved Navigation On The Red River
N 50º 05.016´
W 96º 56.182´
22
An Early Church Of St. Clements
N 50º 06.610´
W 96º 55.460´
23
The Flour Mill Built In 1854
N 50º 04.889´
W 96º 55.992´
24
Where Fishing Was Great in 1000 BC
N 50° 05.185'
W 096° 56.197'
25
Red River Floodway
N 50° 05.481'
W 096° 55.858'
26
Bird's Hill
N 50° 02.518'
W 096° 54.868'

The Beaches

27
Where You Could Dance The Night Away!
N 50º 33.552´
W 96º 37.609´
28
An Early Church Of St. Clements
N 50º 32.472´
W 96º 37.365´
29
Where Fishermen Gathered On Lake Winnipeg
N 50º 33.018´
W 96º 38.038´
30
The Little Dane's Connection To Beaconia
N 50º 27.109´
W 96º 34.275´
31
The NE Corner Of The 1870 Postage Stamp Province
N 50º 31.890´
W 96º 32.262´
32
The Shores of Glacial Lake Agassiz
N 50º 34.075´
W 96º 34.946´
33
The Big Marsh
N 50° 32.507'
W 096° 37.184'
Geocaching is a high-tech treasure hunt! One of the fastest growing forms of tourism, all you need is a handheld GPS unit and your sense of adventure!
The St. Clements Historic Geocache Tour helps you locate historic sites in the R.M. of St. Clements. Use your handheld GPS unit to locate and discover the hidden geocaches (boxes) within the municipality and collect the "memory cards" inside.
The R.M. of St. Clements Heritage Committee created these 24 geocaches in 2009 to commemorate the R.M.'s 125th anniversary and over the years created nine more. As of August, 2018 geocaches have been found over 5200 times!
DISCLAIMER
Geocaching, like any outdoor sport, carries the risk of unforeseen hazards. Participants assume all risks involved, and are responsible for familiarizing themselves with the conditions of areas to be searched, adequately preparing for these conditions, and conducting themselves safely and responsibly. The Rural Municipality of St. Clements assumes no liability and participants release and indemnify the Municipality for any loss, damage or claim that may occur as a result of participation in the St. Clements Historic Geocache Tour.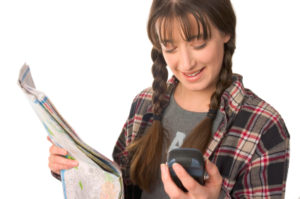 Step I: Obtain a handheld GPS units (there are a variety of GPS units on the market – before beginning any tour, familiarize yourself with the operation instructions).
Step II: Turn the GPS unit ON and wait for the unit to acquire a satellite signal.
Step III: Once the unit has acquired a satellite signal, use the MENU feature to locate the section entitled COORDINATES. If your unit does not have this option then search the MENU for the section which will allow you to enter a new location in the form of numbered coordinates.
Step IV: Enter the coordinates of the geocache site you want to find in your GPS unit.
Step V: If your GPS unit is Voice Lead, you will receive instructions where to travel. If not, follow the satellite picture on your GPS unit until you reach the destination point you entered through the coordinates (each GPS unit has a variety of arrows and symbols to lead you on your way).
Step VI: Once you arrive at the destination, use your GPS unit to get as close to the final coordinate location as possible. Remember, you still need to search for the St. Clements Geocache Box (most GPS units are accurate to within 10 feet – however, it may still take some time to find).
Step VII: After you have found the cache, take a historic memory card for your collection, sign our logbook, and return the cache as it appeared before you arrived so that everyone can have a chance to find it.
If there are any problems with this geocaching tour, please contact the R.M. of St. Clements Heritage Committee.