We are looking for photographs and a few small artifacts for the exhibits. Click here to learn more.
Lake Winnipeg
Learn how Lake Winnipeg and its beautiful beaches came to be. Then explore the lake's ecology, health threats, and ways to keep it healthy.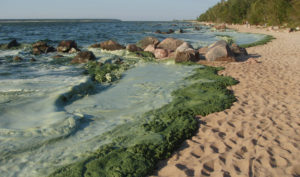 Learn about the mighty Lake Winnipeg's origins, its watershed and health.
Two aquariums featuring local flora and fauna let you see firsthand what lives in the deep and the shallows of Lake Winnipeg.
Explore an interactive digital map of Lake Winnipeg with animation and videos.Foaming sludge at Victoria Beach, Manitoba
Find out about threats to Lake Winnipeg's health and what you can do to keep it healthy.
Grand Beach has been designated Blue Flag status, an international recognition of clean and safe beaches.
Our Roots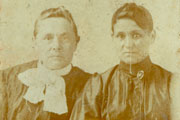 First Nations, Métis and European immigrants found ways to survive and sometimes thrive together in their relative isolation on the edge of Lake Winnipeg.
First Nations
Cree and Ojibwa First Nations have called the eastern shores of Lake Winnipeg home longer than any of us.
The First Nations lifestyle was tied to the seasons and land. Even after Treaty1 was signed in 1871 and people settled in nearby Brokenhead and Sagkeeng communities, people continue to rely on the land and lake to provide a living.
 Homesteaders
Métis and later European homesteaders were next to establish homes along the East Beaches.
Fishing, trapping, harvesting wood, mink farming, mixed farming, hunting and gathering were ways people put food on the table in this rugged and relatively isolated area.

View artifacts from our community roots: beadwork, baskets, treasures brought from the old country. If you have any small treasures of these early days you would like to share, click here.
 Storytelling and Photos
Listen to stories from the old timers as they talk about life at the edge of the lake.
A digital photo album will reflect the lives of these founding families.

If you have photographs you'd like donate for this photo album, click here.

People were resourceful, independent and self-sufficient but they helped out their neighbours in times of need.
We are proud of our First Nations, Métis and European roots.
 Glory Days
Big changes came when the railway forged its way up to the beaches to build a resort on one of the grandest beaches in the world.
Life at the beaches changed forever with the coming of the railway in 1916. The East Beaches were no longer isolated.

See our model railway of Grand Beach with its dancehall, boardwalk, carousel, and hotel. Run the train and hear the sounds of the train, dance hall and carousel.
Check out the interactive mural of the beach and dancehall from the early days.
Explore several interactive photo albums: A Day at the Beach, The Family Cabin, Stories from the Beach, and more. We'd love to include a photo of your family cottage in our album, or a photo of one of your beach memories. Click here if you want to share a photo.
Peek inside of Harry's Hideout, a former theatre and dance hot spot, to see a movie trailer and find out who Harry was.
The influx of so many people changed life for the year-round residents of the area. Servicing tourists — whether selling them fresh fish or berries or building cottages — became a big part of the local economy.

Use the old style public telephone to call a local about ice delivery or to order fish, berries, firewood, milk and more.

The end of an era. Changes after World War II affected the area. The building of a road spelled the end of the railway. From 1950 to 1963 the area saw much change: the dance hall burned down (1950), electricity came to the area (1953), the province bought the resort to create a provincial park (1961), the Grand Beach Hotel was torn down (1962) and the rails were removed (1963).
 Today and the Future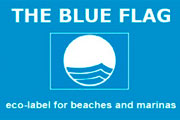 Grand Marais, with a provincial park replacing the railway resort, has matured into a thriving diverse community, as have many East Beaches communities. What does the future hold?
The East Beaches have matured into a diverse community that is still strongly connected to the lake.
Grand Beach is still one of the best known and most visited beach in Manitoba.
The resort has changed into a favourite provincial park, valued as much for preservation of the unique sand dune ecosystem and surrounding boreal forest as it is for its fabulous four-season recreation opportunities.
Send a virtual postcard of you at the beach to friends and family.
Contribute Photo or Artifact
Photos Wanted
We are putting together "photo albums" of beach memories. Do you have a photograph that captures your memories of the East Beaches? Send us one photograph with a separate caption that we will include in the album.
Examples:
Photo of the family cabin
Caption: "Dad built the cabin in 1939 and we rebuilt it in 1972."
—The Warkinton family, Belair
Photo of adult on the marsh boardwalk
Caption: "As a kid, my friends and I spent hours here in the marsh looking for frogs."
—Tom Doe, Grand Beach
A wedding photo
Caption: "We met on the Moonlight Special going up to the Grand Beach Dancehall, July 8, 1948, the rest is history."
—John and Mary Smith, Winnipeg
How to Submit
You can provide the photo digitally or we can scan it and return it to you. Please include your name and contact information.
If you would like to contribute to our photo album, please contact us at info@stclementsheritage.com or mail to East Beaches Heritage Photos, PO Box 32, Grand Marais, MB, R0E 0T0.
Our Roots: Donate an Artifact
The Heritage Wing is not a traditional museum but an interactive interpretive centre. We don't have the space or budget to maintain a collection of artifacts.
We are looking for a few special family objects that date from before the 1920s, maybe something passed down or brought from the old country. We would give them a safe home in our small artifact case.We do want to display a few small artifacts from the earliest families to live in the East Beaches area. These could be small objects representing Ojibwe, Métis or early homesteaders' home life.
Possibilities include beadwork, leather work, embroidery, child's fiddle or jigging shoes, small traditional toys, family bible, or an old family quilt.
If you have something you might want to contribute please contact our exhibit designer at info@stclementsheritage.com to discuss the possibilities.