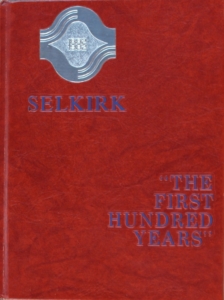 To celebrate it's centennial, the City of Selkirk published a history book entitled Selkirk "The First Hundred Years", 1882 to 1982.
This book was put together through the efforts of the Selkirk Centennial Committee, with the help of many other community members. It tells the story of Selkirk's growth and development throughout its first hundred years, including stories of families, industry, politics, and more.
There are no copies available to purchase anymore, so we have made it available to download in small pieces (as PDFs).
* Note: If you are viewing the PDF in your browser, the quality of photos may be poor. Download the PDF for better photo quality.