Twilite Gardens, a private park with Polynesian overtones. was developed by Ken Fegol. a landscape contractor and owner of Fegol's Nursery & Landscaping. It is located on the east side of the Red River just south of Lockport and across the river St. Andrews Church.
In 1981, an existing reed swamp which was used for irrigating the nursery, was excavated. An island was formed, large boulders were brought in from Birds Hill and it was gradually transformed into the present gardens. Large specimen trees were transplanted with large tree moving equipment.
The focal point of Twilite Gardens is an open Polynesian-style hut where one can picnic or just relax and watch the wild ducks. A plank bridge with heavy rope twined around side post crosses over to a small island with a peaceful sitting area and boat dock. A walk along the shore of the pond leads to the sandy beach and thatched hut. Ornamental shrubs and several species of palms complement the tropical effect and there are strategically placed rocks, driftwood, flowe rbeds and limestone walls, with future plans for a waterfall. Recreational areas include barbecue facilities, bonfire pit, golf putting green, volleyball and other games.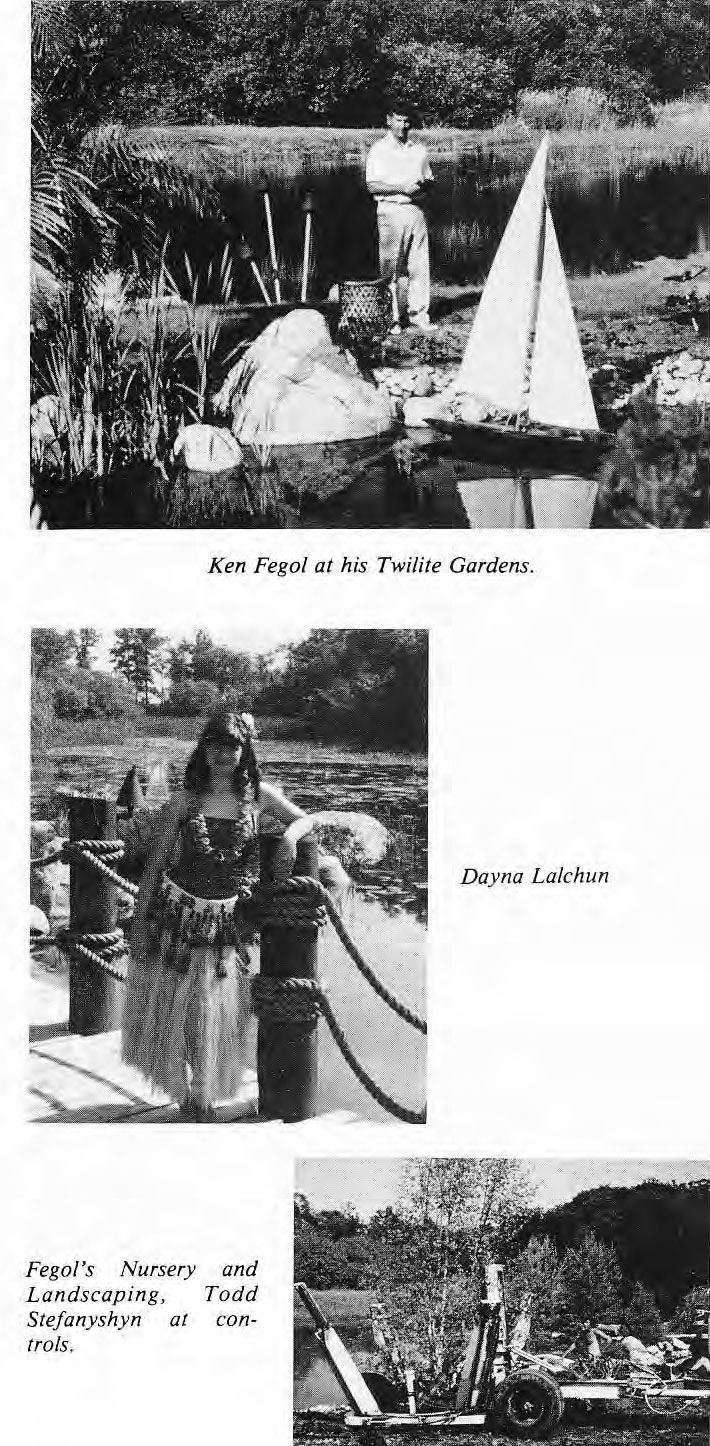 Although Twilite Gardens has already been the setting for private barbecues, corn roasts and wedding pictures, its final design and purpose is far from complete as a few more attractive features are added each summer to increase its potential as an ideal recreational environment for a variety of additional activities such as luaus, concerts, receptions or whatever other occasions lend themselves to the enjoyment of the outdoors. At twilight, the gardens are illuminated with kerosene torches and lanterns placed throughout the grounds to enhance the Hawaiian atmosphere and mood.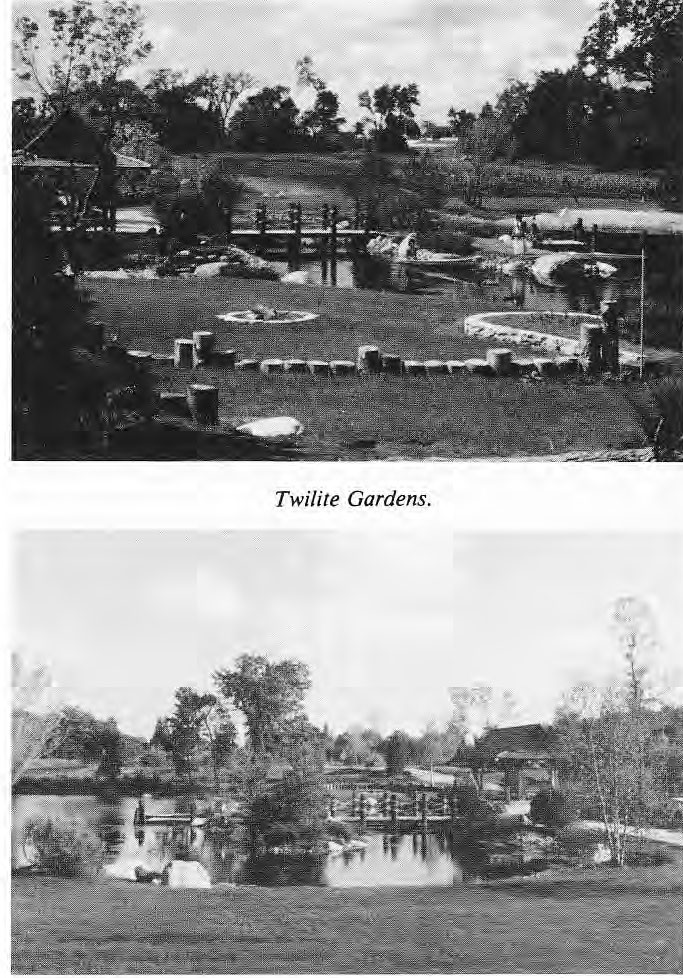 Twilite Gardens was recently entered in the 27th Annual Natural Landscape Awards program sponsored by the American Association of Nurserymen in Washington, D.C., and Ken Fegol was presented with a Certificate of Merit for landscaping excellence and contribution to environment improvement.
Submitted by Ken Fegol