Alexander Natchuk born October 14, 1927, loved the river. As a lad he would check the river before going to school. Alex and brother Joe caught fish, all week, for  sale to the weekend crowds. They filled boxes with carp, bass, pickerel and catfish. There were some crude buyers and cheated on weight and prices. To get even, the fish were filled with stones. Finally they came to terms and didn't cheat anymore.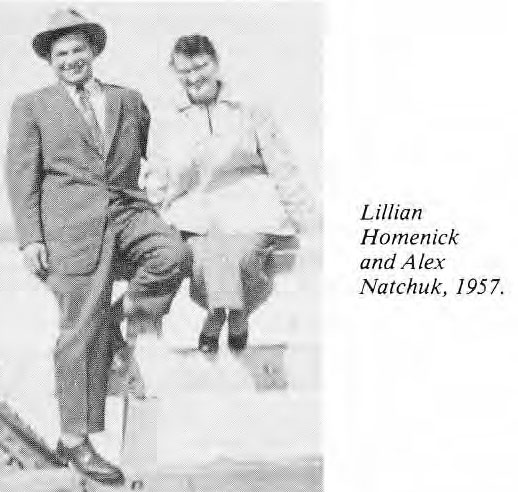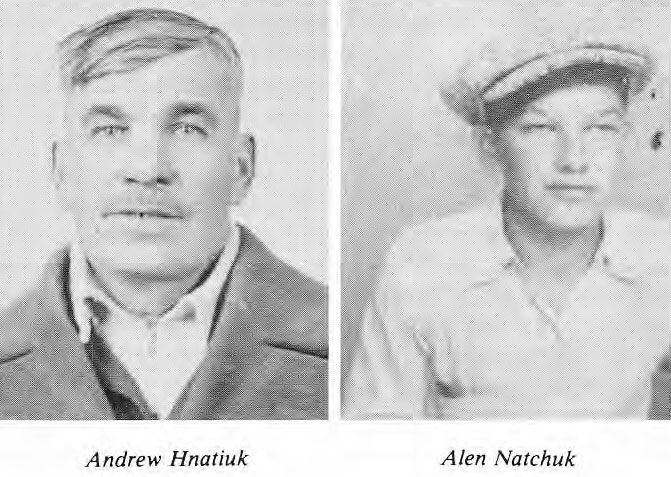 All week minnows were caught with a half moon scoop, for the weekend crowd. The price was 25 cents a can with salt it desired. He would sleep in the empty minnow boxes to be sure the first customers weren't missed.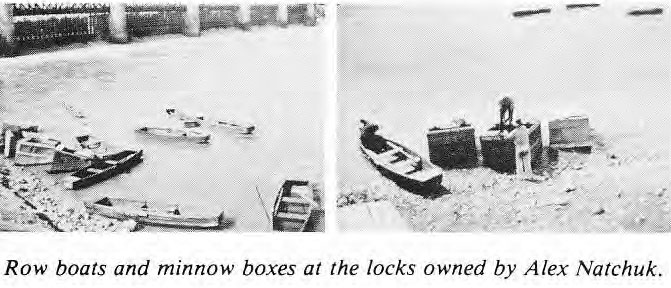 In 1945 a small building was bought and located near the bridge on the east side of the Red River. Alex called it "The Bait House". He and brother Nick built row boats and later bought a fleet. These were rented for $1.00 per day.
A taxi license was acquired in 1948, calling it "Alex's Taxi". He and brother John transported employees to Fairlields Woollen Mills. Then in the early 50's they drove pupils from Henderson Highway North and Kirkness to Gonor School.

These years sturgeon were plentiful and worth catching for caviar. Alex would sell it to the first companies.
As years welt by, Alex developed an easier technique to capture bait. A wire cage type seine, hinged on the bow of the punt (boat) and lifted to funnel the minnows into the box. It was nicknamed "A Crazy House". This Crazy House was Alex's own invention. Many of these were copied later.
Live bait was banned in 1950, and were frozen in packages. He decided to wholesale minnows. Each package was wrapped in newspaper, packed in boxes and delivered by car.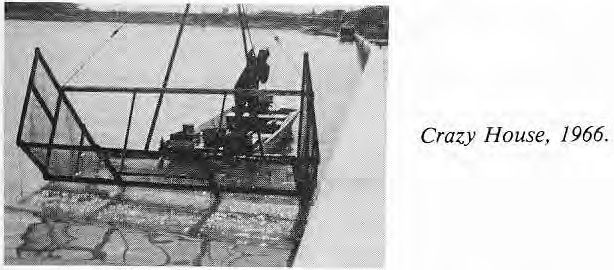 This same year (1950) the Red River Valley was devastated by a flood. Alex donated his boats to help evacuate the stranded.
In 1953, The Helen S. a ,10 for. white fish boat was purchased. A blast freezer run by a generator was built on-board. Alex's belief was to freeze minnows as quickly as possible. When he would tie up, a fire was built. Out came the tea can to wash down the onion, corn-beef, or klik sandwiches.
The taxi was discontinued in 1954. On November 2, 1957, Alex and Lillian Homenick were united in marriage. They continued to operate ,'The Bait House", wholesaling and retailing minnows and renting boats. In those days fishermen waited up to three hours to rent a boat on a Sunday.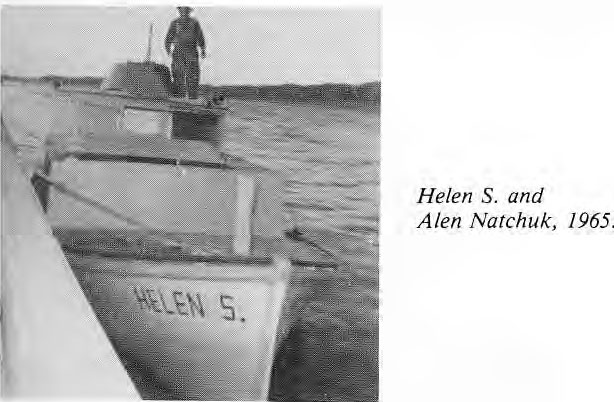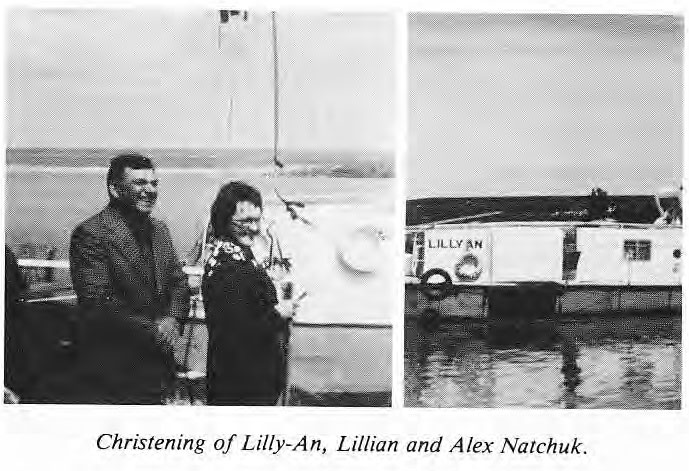 Northern Fisheries bought the Helen S. in 1965 and drove it to Pine Dock.
During 1964-66 Alex owned a school bus, and drove pupils from Henderson Highway Norrh to Gonor School. The Floodway increased the mileage to the school.
Alex loved hunting, the outdoors and snow mobile since 1966. "At last we can enjoy winters", Alex would say.
The river was loved and respected by him. At times of distress, Alex always lent a helping hand. In 1966 there was a tragic boat accident at Lockport. He rescued a girl in trouble and saved her life.
In 1969 "The Bait House" was moved to the west side of the Red River. A refrigerated truck was purchased and a walk-in freezer built.
A dream came true for Alex in l9'74. A 40|t. steel boat was built for catching minnows. It was well equipped with a walk-in freezer, living quarters, pilot house, and working area. On May 5, 1974, it was christened the "Lilly-Ann", taken from his wife's name and his first initials.
This year 1975 marked twenty-five years in the Wholesale Bait business, and deliveries were expanded up to the North.
Improvements were made on the Lilly-An.
Nets were mounted on the sides of the stern and used for scooping bait, which were instantly frozen fresh.
April ll, 1978, death came to Alex while he was aboard the "Lilly An", which he dearly loved.
Submitted by Mts. Lilltan Notchuk