The first St. Clements Municipal Office was located on Lot 94 of Old Henderson Highway. This lot was owned by William T. Fidler who assisted with the caretaking duties. From 1884 until 1914, this building was the cornerstone of the community; it even acted as a temporary school for the Kitchener School District in 1900.
The insurance for the first council building was with the City of London Assurance Company at a premium cost of $16.50 for three years. While in this building, St. Clements purchased their first adding machine in May 1914 for under $50.00. By 1914, however, a larger space was needed.
For five years, between 1914-1919, the municipality went without a municipal building and held office out of the Dominion Bank building in the Town of Selkirk.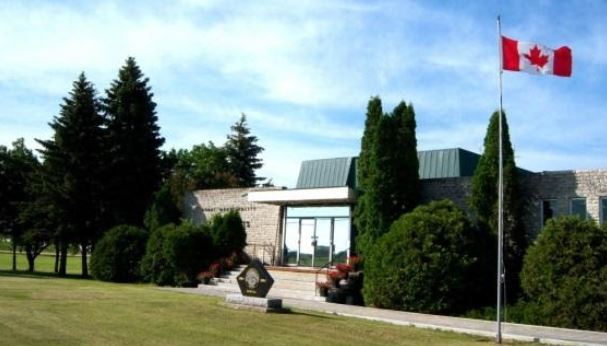 By 1919, the second municipal building was constructed on lot 20 along Cooks Creek in East Selkirk. Mr. Bjornson was the contractor for this project. Within this building, St. Clements purchased their first Gestetner printing machine in September 1932 at a cost of $86.62.
In the spring of 1938 a gasoline pump was installed at the back of the building for $125.00 and the Municipal Office was wired with electricity. Typewritten minutes appeared for the first time in March 1940; the typewriter was purchased for $75.00.
The current Municipal Office and Public Works buildings were constructed in 1967 as a Canada Centennial Project. The land for the office was donated by Stewart Searle of Searle Farms and is located at the corner of present day Quarry and Kittson Rd. in 1967 as a Canada Centennial Project.
The Municipal Office geocache site is located in East Selkirk, Manitoba at GPS coordinates N 50° 07.954 latitude and W 096° 49.484 longitude.