I remind myself of the summer of 1949, when my Ukrainian organization "Plast" (similar to scouts) camped beside a small creek which flowed from the Red River, located in Lockport off of Hwy. No. 44, across the bridge and a turn to the south. I remind myself that in the middle of this area stood a small house which was surrounded by tall trees and long, tall grass spotted with prairie flowers which made a home for the swarms of mosquitoes. The campers christened the field with the name "Komarivka" or place of mosquitoes. I never expected that I would someday make this my home.
This very place where I camped is now called Melody Lane Trailer Park. It was given the name by Mary and Mike Wirt the initial owners. In 1969, planning's to purchase the Writ's business began. In May of 1910 we had moved from Winnipeg to Lockport to manage the Melody Lane Cocktail Lounge and Dining Room. We began a new job in a new place.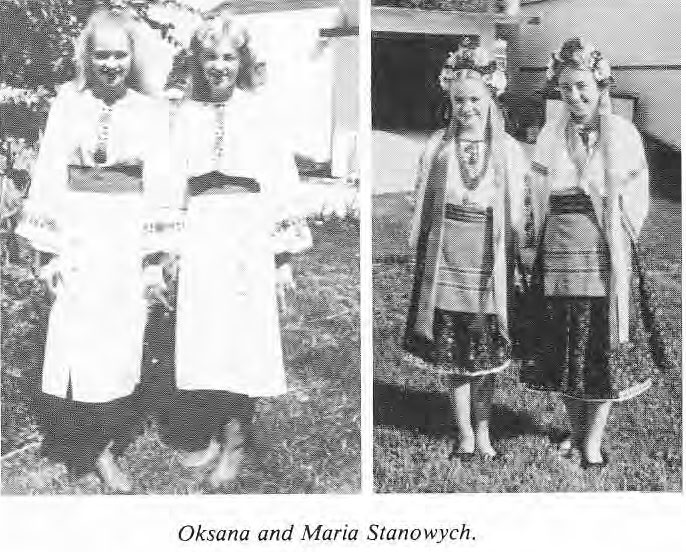 Our daughters, Oksana and Maria began attending Happy Thought School in East Selkirk. They were actively- involved with school activities and took a special interest in music. They played piano and played flute in the school band.
Beginnings in the new town were somewhat difficult, but given time to adapt, we soon established ourselves here. We began meeting ne$ customers and new friends.
We began using the "smorgasbord" style of helping yourself which appraised to our regular customers and many new ones. The smorg was held on Sundays from 3- 8 p.m.
The banquet hall in the restaurant gave many com pansies the opportunity to hold meetings. The hall also catered to graduation ceremonies, family banquets, and parties held on various occasions.
ln 1978 we stood as managers of the Melody LaneTrailer Park. During these l3 years living in this area we had the opportunity and pleasure of working with and metering many new people.
We would like to thank the and those of you who worked interest, and supported us.
Yours Truly,
Harry Stanowych
Donna Stanowych
Submitted by Mr. and Mrs. Stanowych